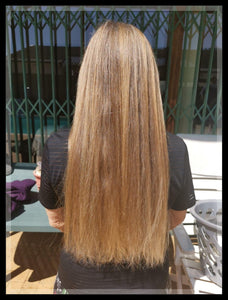 Our definition of a Brand Ambassador
We have all become accustomed to the trend of businesses having brand ambassadors, they are 'pretty folks' who get gifted stuff or money and then represent a brand in the marketing of their products. Essentially there is nothing wrong with it, and I am sure there are many ambassadors that love the products they represent, but to me it is just another marketing strategy, some scrupulous so called 'Ambassadors' will even target upcoming brands and offer to promote their products in return for boodle or wares! The true Brand Ambassador is someone else, its is someone that will promote your product amongst their friends at a braai or in general conversation; they want to share something good with the people they love. We still prefer old school word-of mouth marketing, defined as below;
Word-of-mouth marketing (WOM marketing) is when a consumer's interest in a company's product or service is reflected in their daily dialogues. Essentially, is it is free advertising triggered by customer experiences—and usually, something that goes beyond what they expected
Although we get many great reviews, we also get random feedback that touches us in special ways and reminds us that we have not only developed a good product, but a great one, this is one such case. a Young male client and I was discussing some shaving stuff when he casually mentioned how much his Grandma loves our hair products. He gave his 84 year old Gran some of our hair products to use as he tried it himself and have become a regular user. She started using our products a few months ago and has had amazing results, not only has her hair regained strength and lustre, but she says the grey is making way for her natural hair colour, go figure! We are no hair experts and will never try and claim similar results, but we'll happily settle with a proud, glowing grandma over a 'peer reviewed scientific study'!
Our shampoo bars and Bundu-bar has ingredients that takes 10 to 14 washes to come to full effect, so make the effort and complete the use of a full bar before your final verdict. Please have a look at this blog for some more info on this unique product available only from us! You can search the whole wide world, and find nothing quite like it, welcome to a unique, proudly South African concept and product!
So...who are you going to believe when you try your next hair care product, some corporate marketing campaign that has one aim, and that is to increase company sales, the pretty brand ambassador on Instagram or maybe that male model in the white lab coat and black rimmed glasses looking at a massive screen pointing out 'advances' made with hair care to his equally pretty fellow actors and actresses? I'll go with the grandma proudly displaying her lock of hair and happily allowing us to use these pics to spread word of our product without a cent of compensation, or us knowing her from a bar of soap!
Ouma knows best...well possibly not when it comes to Bitcoin or figuring out the latest frustration they call Windows, but with 84 years worth of experience in taking care of her own hair, should you not also sit up and take notice?
Thanks Gran, you are a REAL ambassador!
Find the Bundu-bar here.
---